Recently, Polymer Compounders Limited (PCL) attended the Plastics Industry Awards, held in London at the Hilton Hotel on Park Lane. We were nominated for a handful of categories, which you can read all about here: http://polymer-compounders.com/en/this-could-be-the-year/
Although PCL were unsuccessful in winning this year, the team that attended from PCL still very much enjoyed the festivities that were organised for the event which were hosted by Producer, Entertainer and former Strictly Come Dancing pro 'Brendan Cole'.
Our Team decided to test their luck on the Roulette and Blackjack tables, generously sponsored by Distrupol.
"The charity is very close to Distrupol's heart, after losing their MD, Gerry Moore, to the illness back in 2016. The casino raised a fantastic £1,000 on the night, which was a great success and one that Colin Stokes – who established the charity and was in attendance on the evening – was very proud of." – (Stanton, J (2018). 'Plastic Industry Awards Charity Casino Sponsor'. Retrieved December 12, 2018, from: https://www.distrupol.com/PIA-Charity-Casino-Sponsor.html)
All money that was spent during the casino evening, has been put towards raising much needed awareness and valuable funds for the charity 'The Prostate Project' which is a charity that is very close to Distrupol's heart, having lost their MD, Gerry Moore due to the illness back in 2016.
"The Prostate Project is a registered charity established in 1998 by prostate cancer patient Colin Stokes and his consultant urological surgeon, Mr John Davies. Their ambition is to give men a better chance of beating prostate cancer. In the past 18 years, we have raised over £8 million and helped the Royal Surrey County Hospital achieve 'Centre of Excellence' status in the treatment of prostate cancer. We support the Royal Surrey County Hospital, St Luke's Cancer Centre and Frimley Park Hospital in their efforts to detect and treat prostate cancer. We have provided equipment, specialist nursing staff and run an active patient support group." – (Davies, J. & Stokes, C (2006). 'The Prostate Project'. Retrieved December 12, 2018, from http://www.prostate-project.org.uk/about.html)
Pictured below is James Stanton, Commercial Manager at Distupol, handing PCL's own Nadine Jeffrey's, a bottle of 'Charles Heidsieck' champagne, much to her delight!
---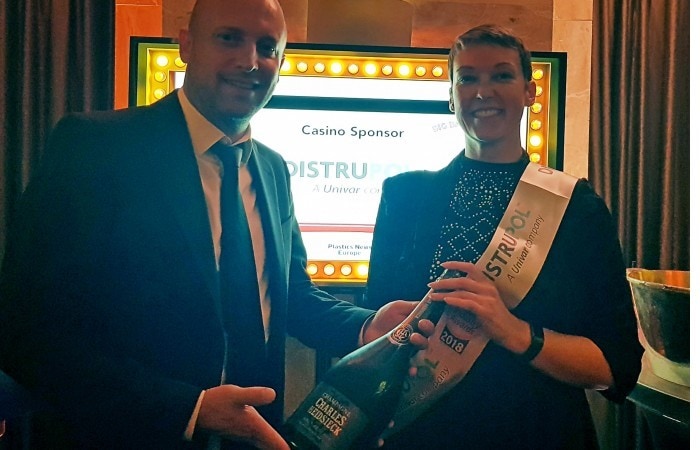 ---
The funds that were raised by the casino night, totalled £1000, which went directly to The Prostate Project and will ultimately go a long way to help the continued research of treatment, equipment and overall awareness of the subject.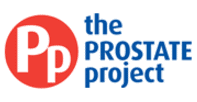 If you would like to donate to this wonderful charity directly you can do so via the link provided below: http://www.prostate-project.org.uk/donate.html
Our research initiative, launched in 2006 at the University of Surrey, has grown to become the largest charity-funded prostate cancer research group in the UK. Currently 25 strong, the Prostate Project research team are producing results of international importance including the development of antibodies against targets on the surface of prostate cancers, the development of vaccines from the patient's own immune cells and the use of a potential new marker (EN2) in urine to identify the presence of prostate cancer; the first breakthrough in diagnosis since the 30-year-old PSA blood test currently used to detect prostate cancer." – (Davies, J. & Stokes, C (2006). 'The Prostate Project'. Retrieved December 12, 2018, from http://www.prostate-project.org.uk/about.html)