Polymer Compounders Limited (PCL) recently exhibited at the 2019 North East Automotive Alliance (NEAA) expo at the Beacon of Light in Sunderland.
The event had a mixture of exhibitors from various sectors across the North East and beyond; over 130 companies attended this year, providing an excellent platform for the company to be exposed to new opportunities. The expo was delivered, giving PCL several leads for Northern Area Sales Manager Richard Clay and Technical Sales Engineer Callum Doolan to progress.
We want to thank all that came to visit us at the stand!
Every NEAA stand visitor had the opportunity to participate and enter our prize draw to win a bottle of Gin (Bombay Sapphire) – we like to share the good things in life at PCL! And the winner is….
Stuart Sweeney, Senior Engineer of Sunderland-based Nissan!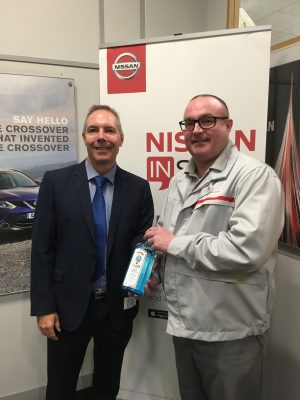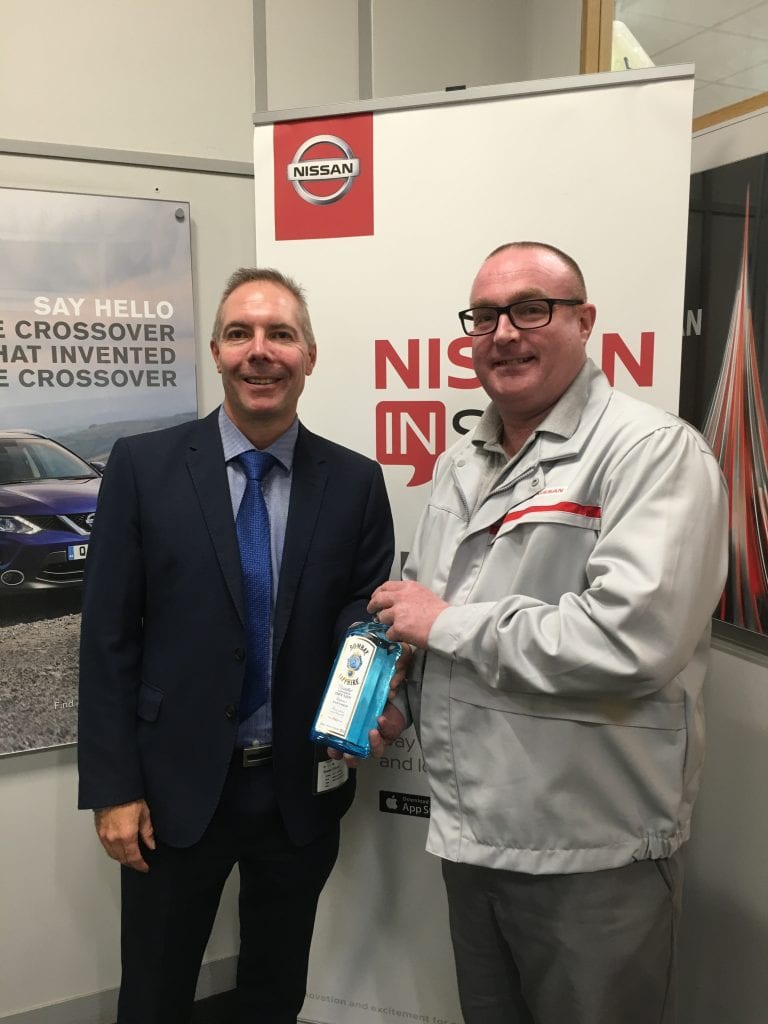 Cheers to Stuart and Nissan, seen here with our Richard, and compliments from all of us at PCL!
Nissan, whom PCL has been working closely with for over several years, are delivering state of the art EV technology to the world, pushing the boundaries of what is achievable with the current level of technological advances.
---
Background – NEAA Expo 2019
Polymer Compounders Limited (PCL) are excited to announce that they will be attending this year's North East Automotive Alliance Expo, which is being held at the Sunderland Beacon of light on Thursday, 26th September 2019.
"The North East Automotive Expo plays a key role in increasing the profile of the North East automotive sector and showcasing the regions significant and growing automotive capability. It also provides companies with a platform to connect, do business, demonstrate technology and learn about the support available to them." – NEAA
Be sure to visit us at exhibition stand C19; we'd love to meet you…
"In an exciting, new development, the North East Automotive Alliance Expo 2019 will include a Tech Zone that will feature some of the most industry-leading, new technology and innovation set to shape the automotive sector." – NEAA
---
For more information, visit: https://www.northeastautomotivealliance.com/neaa-membership-services/events/expo19
The North East Automotive Alliance (NEAA) was established to support the automotive sector's economic sustainable growth and competitiveness in the North East of England. The NEAA provides a single unified voice to key stakeholder groups and promotes the actual value created by the region's automotive industry.