Our Products
Since its creation in 1993, Polymer Compounders Limited (PCL) have progressively increased the product range it offers, to now include ABS, Polycarbonate, PC/ABS, PC/ASA alloys, ASA and other engineering thermoplastics. Like our novel flame retardent brand Notoxicom®.
Our versatile manufacturing plant allows us to offer tailored additive packages including flame retardant, UV and heat stabilisation, antistatic, anti-microbial, and gloss delustrants as demanded by your application. Additionally, we are now offering Halogen and Aryl Ester free FR PC ABS and FR PC ASA polymer compounds which redefine what a flame retardant polymer can be capable of. Your compound will be made using only the highest quality prime feedstocks, colour checked and quality controlled before being packaged and despatched to ensure that it arrives at your factory in first class condition.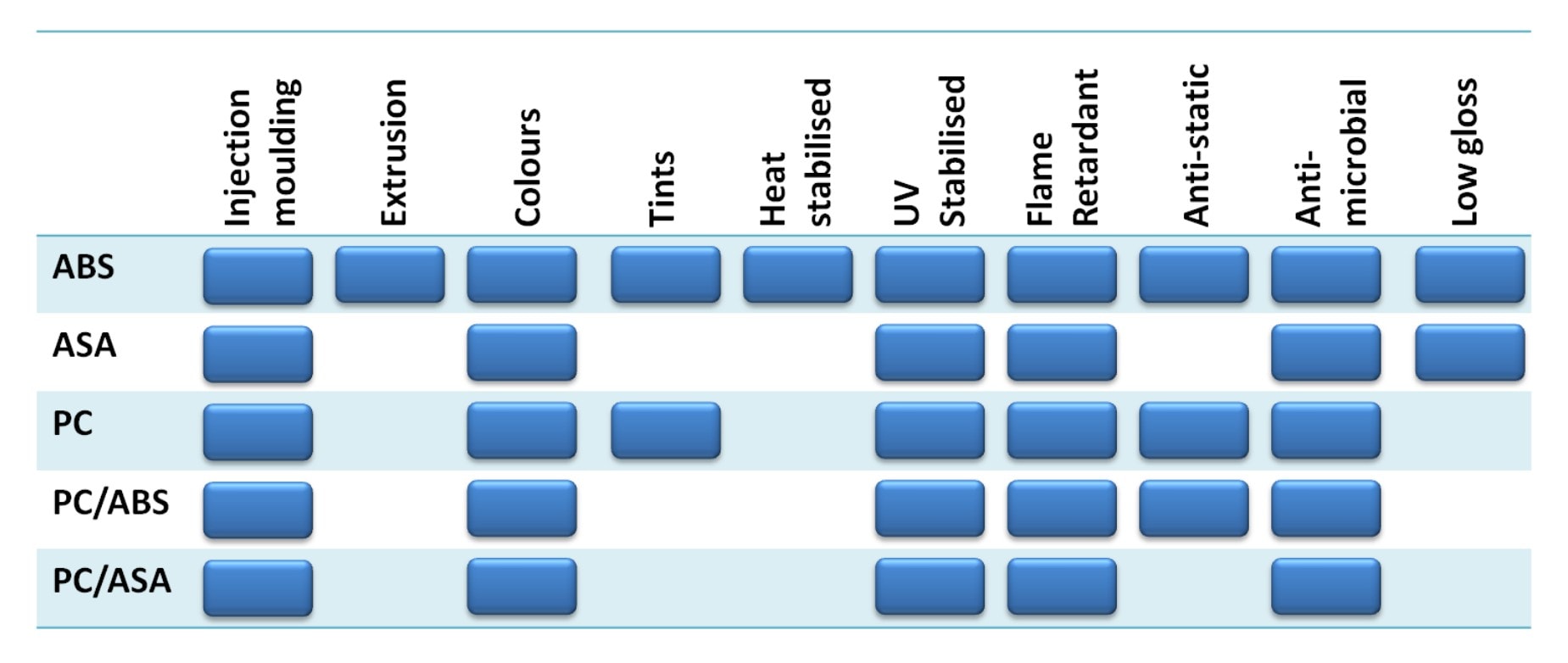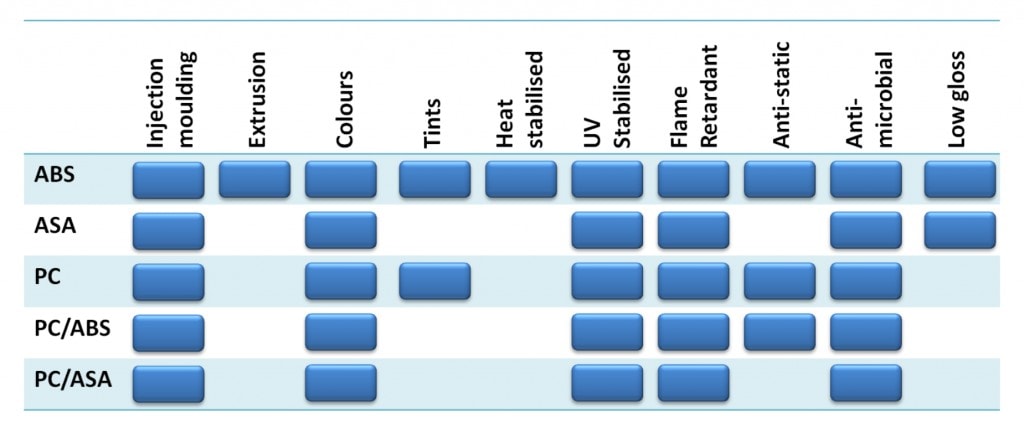 We can also toll-compound your resins (PP, PS, etc.), and due to partnerships, we have access to Polyamide (PA) 6 and 6.6 grades.
Our flexibility allows us to consistently increase our range of products. If you require quality, flexibility and fast lead times, don't hesitate to get in touch with us via our contact us page or by phone: +44 (0) 191 378 3737.
Within Polymer Compounders Limited, we have a complete Design and Test Laboratory which aids in our development of unique materials and grade types. Additionally, we are always open to talking with you to ensure that what you are going to order will perfectly fit your specifications.